We have now added a new feature to our App, which allows you to share access with up to 2 other people to view your business bank accounts.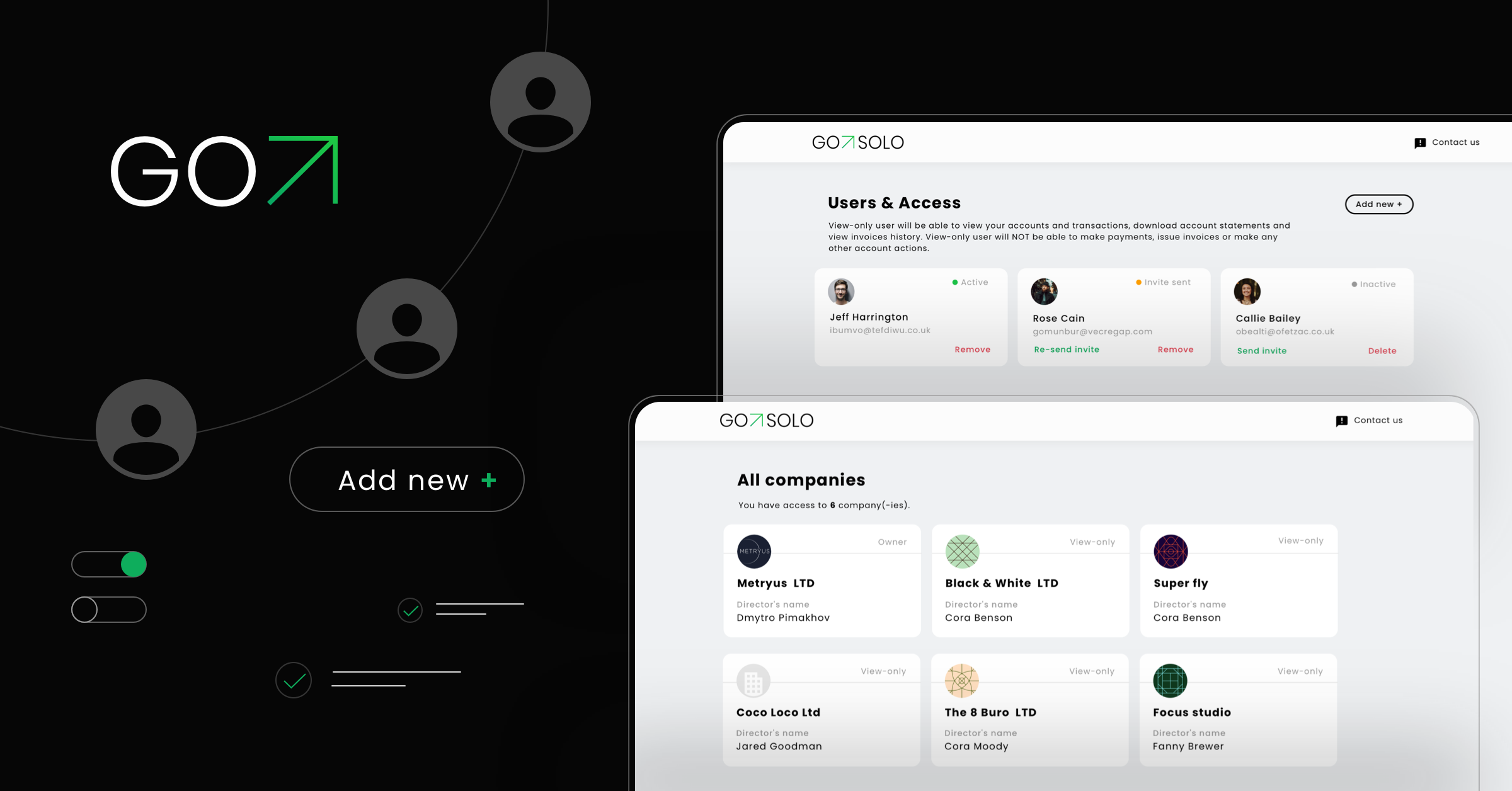 Why is this useful?
If you have an accountant or a colleague or an assistant who needs to view your accounts, this could be an easy way to share the accounts without having to download statements or manually share information about invoices raised or payments made.
How does it work?
It's super easy: all you have to do is navigate to your Company page in GoSolo Web App, click on "Add new user" (scroll to the very bottom to see the option), and enter the email of who you want to share access with. This will send out an invite in an email, where the person can follow instructions to get access to your business bank accounts. This feature is currently only available on our web application. It's coming soon to Mobile App.
What can users with access to my accounts do?
View-only users who you add to view your business bank accounts can only view your account transactions, download statements, and view invoices history. They will not be able to make payments, issue invoices or make any other account actions.
How can I revoke access to my accounts?
In the same place where you added a new user, you can manage users by removing their access, should they no longer require it. Let us know what you think.
Download the GoSolo app today.
Available on Web, iOS, and Android.