No one enjoys long wait times associated with certain bank transfers. They affect the speed and ease of doing business, with delays contributing to cash flow problems. Even vendors become impatient if it takes too long to receive payments and they may fulfil orders late. Now, figuring out how long it takes for a bank transfer to go through is a step in the right direction, as it can help with selecting the fastest payment systems.
How Long Does It Take to Transfer Money Between Banks in the UK
The biggest determinant of how long a business bank transfer takes is subject to the type of transfer. Some of the transfer systems in use within the UK include:
1. Bacs Payments
The long-established way to send bank to bank transfers has been through the Bacs payments system, with most UK institutions still using the system for recurring payments such as tax credits, salaries, and pensions. Payments take three working days to clear and cap out at £250,000.
2. Faster Payments Service
How long does a faster payment take? Created as a collective initiative by UK banks to cut on transfer times, FPS payments may take a few seconds to two hours to clear at most. This makes them lightning fast compared to the Bacs system. You can only send FPS payments between participating banks or building societies. The current limit on FPS payments is £250,000 per transaction, but most banks impose lower limits.
You may get FPS as the default for certain transfers without doing anything special. However, if you're spending a particularly large transfer, the bank may use Bacs or CHAPs.
GoSolo provides online business accounts with FPS as default. You can receive transfers from customers in mere seconds.
3. CHAPS (Clearing House Automated Payment System)
CHAPS is a bank-to-bank same-day electronic transfer system based on the SWIFT network. Customers can make CHAPs payments on the phone, online, or in person. There is no transfer limit, making CHAPS the preferred system for once-off and high-value payments such as large purchases.
How long does it take for a bank transfer with the CHAPS payment system? CHAPS transfers take the same day to clear as long as customers initiate the transfer before the cut-off time, which varies depending on the institution or banking method.
4. Online & E-Payments
The online bank transfer time may vary based on the payment system utilised. FPS payments may go through instantly, Bacs payments after three business days, and CHAPs payments within the same day.
Transfer times by non-bank payment processors may vary depending on policies or systems.
Download the GoSolo app today.
Available on Web, iOS, and Android.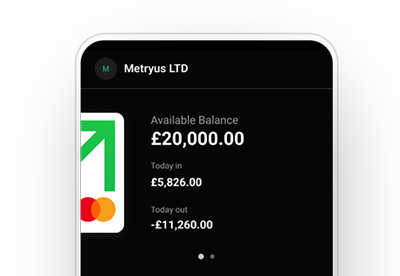 What Can Affect UK Bank Transfer Time
Several factors can affect the bank transfer time and may result in transaction delays when receiving payments, including:
1. Cut-off times
The cut-off time is when the bank stops processing payments or transfers within the same business day. Not all transfers are subject to cut-off times. Affected transactions may include international transfers through the SWIFT network, Bacs payments, and CHAPS. On the other hand, customers can send FPS payments 24 hours a day.
2. Fraud prevention and approvals
Banks take precautions to protect customers from fraud. That's why transactions may go through multiple checks before approval. For instance, unusual and large payments may be subject to authorisation by the branch manager. International wire transfers also undergo comprehensive checks.
3. Processing times
Transfers are subject to processing times. Banks perform several processes when crediting payments such as settlement and interchange, which determine how long a bank transfer takes to clear.
For instance, credit card payments may take about one to three business days to post on the merchant's account. Domestic wire transfers may clear in two to 24 hours, with international transfers taking one to five business days.
Cheques now clear faster within one business day if they are processed before the cut-off time, which is typically 3.30 p.m.
4. Incorrect or incomplete beneficiary details
Wrong account details can introduce delays when sending money within the UK or abroad. UK banks had up to Mar 31, 2020, to adopt the CoP name-checking service to ensure that names entered during transfers matched the recipient's account details to mitigate fraud.
5. Bank holidays and weekends
National public holidays and weekends may cause delays in bank transfer times because financial institutions remain closed.
While other transactions may be affected, FPS payments go through 24/7 on weekends and bank holidays. Depending on the bank, forward dated FPS payments may fail to be processed outside working days.
6. Operational issues
Banks may experience operational issues that may cause unexpected delays. You may receive a notification if the payment takes longer than expected.
How Long Does It Take to Transfer Money to International Accounts
Cross-border transfers may be subject to longer waiting times depending on the payment system used. The traditional banking route through the SWIFT network typically takes two to five working days.
Transactions may need to pass through intermediaries if the participating banks don't share commercial accounts, which may further cause delays in receiving the payments.
Several online services have emerged to help people send cross-border transfers much faster. They maintain relationships with partners in multiple countries, reducing their reliance on the SWIFT network. As a result, transfers may happen in a matter of minutes or a few hours.
With GoSolo, you can receive UK payments from customers much faster. Our small business accounts support FPS payments with no need to initiate in-person transfers. Your funds are kept safe with two-factor authentication.