As a company that registers companies with Companies House, we get to meet a lot of business owners stuck at their very first step of new company application - naming their business.
There are two situations that business owners end up in:
Pretty much knowing the business name from the very start - it describes their business so perfectly, there's no need to look for something else. Sometimes the name itself supercharges the start of a business.
Being completely lost as to what the name can be, how to describe everything they've put together in the 20-slide deck about the business in a single word/phrase.
If you are in the first bucket, you are probably not the person reading this article. :)
Name-confused folks out there - we are here to say that, first of all, it is okay not to know how to name your business.
Now, let's talk about some of the options that you have to resolve this conundrum:
1. Have you tried AI-generated business names?
Back in the day, you could spend hours, days, months dictionary-soul-searching for the perfect business name. In the 21st century you can delegate it to AI. There is surprisingly a wide variety of online and free services available for you to have a look at. We've tried a few of them and whilst some are overly simplistic, a couple stood out as being a bit more "human-like" and original.
Namely: https://namelix.com/ and https://novanym.com/
With both of these you have to pre-select what tone/style of name you want, which results in a wider and more relevant choice of names. Namelix bundles the name offer together with branding package (logo designs etc.) whilst Novanym does the same but with domains.
2. Use your name as your business's name...or name of an imaginary figure
It can be a good idea to use your own name as a business name. This will link the business directly with your personal brand. If you have built it separately beforehand, it can be a powerful jumpstart to the business. Celebrities quite often name their businesses with their names specifically for this reason - to give their business legitimacy and authority with little effort. An example of this is "Kode with Klossy" which is a platform to teach young women how to code, founded by Karlie Kloss, famous fashion model. You don't have to be a celebrity to do this, but your personal brand needs to be strongly associated with your core business values and be projected across various media channels / be recognisable to your target customer base.
The other option is if you have a name that sounds interesting or prestigious such as "Calvin Klein" or "James Barclay" and it can communicate your business values, you could use it even if you haven't built a personal brand around it. Alternatively, the same trick works with made-up names. Consider the story behind the Daniel Wellington brand (British watches and jewelry retailer). Allegedly the brand is named after an "intriguing British gentleman with impeccable yet understated style", whom the founder met during his travels. As long as the story behind the name supports the story of your business value proposition, naming a business with a made-up but "fancy" sounding name can work in your favour.
Register a new limited company in 10 minutes.
Already Ltd? Manage your business account + admin in one app.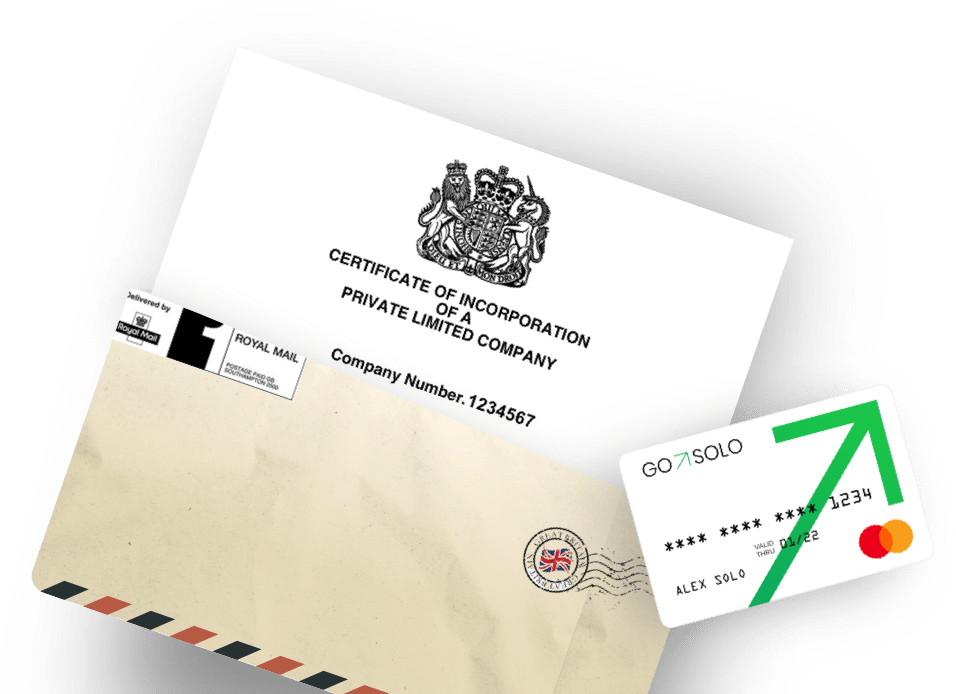 3. Pay a branding agency or brand consultant to come up with one
If the above two suggestions do not work for you, there are lots of professionals who can do market research and come up with a number of different names for your business. One consideration to note down, if you go down this route, is to be very clear about the value that your business offers to your customers, who your target audience is, what do you want people to feel when they hear or see your business name. Whilst there are a lot of professionals in this field who claim that they can give you the best business name that will increase your future sales exponentially, you have to be careful with your expectations. Brand consultants are not a magic bullet and the clearer your requirements are, the more chances of success you will have. To add to this, it is not about how much money you spend to come up with a business name. We've heard a story of one start up paying £1m to get a brand and a logo, and it just looked plain, not in a good way. If you decide to go down this route, you need to make sure that the consultant really understands what you are trying to communicate and, also, that they have a good track record of naming other businesses. If you can check their previous work, you can be more comfortable that it will work out for your business.
Once you have an idea of a name, say it out loud! It has to sound good in order for your business to sell.
Happy with what you hear?
Now, here are some legal things for you to consider before you can use this name:
Don't forget to check if another business already owns it. The easiest way to do it is to check it here using GoSolo service which checks it against millions of other registered business names in the UK.
If it's all good, there's another check you need to do - which is against the trademark list.
Final note on the boring stuff, you can't name yourself as a bank if you are not one / if you are not regulated by the financial authority. There are a bunch of other "sensitive" words that you should avoid when naming your business unless you have a valid reason to.
We think that founders both overthink and underthink their company name resulting in limiting the options. With a few exceptions (e.g. using "Royal" or "bank" in the company name), you can name your company anything you want. Whatever name sells your business story better and you as a founder feel good about it, is the name you should go for.
Still unsure? Feel free to write to us and we can brainstorm together!