Running a business, regardless of size, is no easy feat. On any given day, you may be sending invoices, bookkeeping, calling customers, or preparing products for shipment.
You could hire additional helpers for all your umpteen tasks. However, this may not be feasible due to budget constraints.
The next best thing is tapping into the wide array of online tools. There is a problem, though. A Google search for "best accounting software for small business" may yield dozens of results. Too much choice breeds confusion.

Today —we're helping you find the best accounting systems for small businesses, along with other tools for productivity, collaboration, HR, payroll, shipping, and other tasks.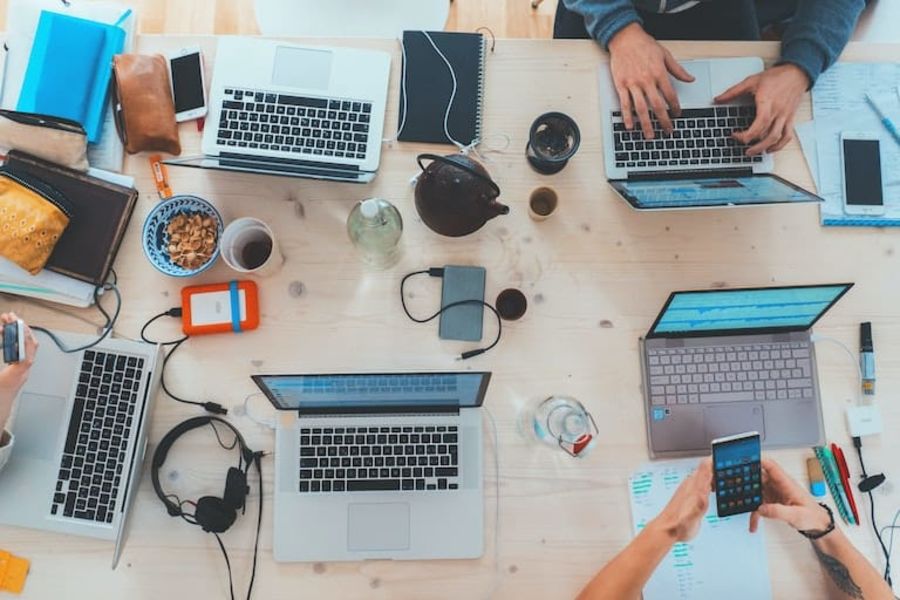 Best Accounting Software for Small Business
1. XERO
Why is XERO the best accounting software for small businesses in the UK? XERO kicks off your membership with a 30-day trial. It supports direct HRMC filings for VAT returns online. Customers can connect various payment processors, including Stripe. Their contact management gives an overview of each customer or supplier. It similarly comes with a robust online filing system.
Top features
Inventory with stock management;

Multi-currency accounting

Purchase orders

Future cash flow and financial health metrics

Employee expense claims
Pricing
Businesses can choose from three pricing packages at £12, £26, and £33. Optional add-ons may be accessed for a fee, including payroll, project tracking, and CIS returns.
Website: https://www.xero.com/uk/
2. Intuit Quickbooks
As one of the better-known accounting software for small businesses, Quickbooks promises to offer simple and smart accounting features. It supports self-assessment and is HMRC-recognized. A UK-based team offers support through live chat, phone, and screen sharing.
Top features
Manage projects and track employee time

Connect bank, credit card, and PayPal

Income tax estimates

VAT error checker

Facilitate payments in different currencies with automatic exchange rate
Pricing
Quickbook offers introductory rates, but normal membership plans range from £12 to £30 per month, + 20% VAT. For an added charge, customers can add payroll support.
Website: https://quickbooks.intuit.com/uk/
3. Free Agent
Free Agent emerged as the best app for small business accounting in the 2020 Accounting Excellence Awards. It's specifically tailored for freelancers and small-business owners with a customer base of over 100,000 businesses. FreeAgent provides automatic tax forecasts, reminders, and receipt tracking. Users can snap and upload pictures of receipts.
Top features
Automation for repetitive admin tasks

File tax directly with HMRC

Double-entry accounting system

Quick and flexible reports

UK-based support accountants
Pricing
Limited companies start with £14.50 per month for the first six months and pay £29.00 afterwards. Annual plans allow for up to 45% in savings.
Website: https://www.freeagent.com/
4. Sage Accounting
Sage is one of the most used accounting systems for small businesses, with their website claiming that over 1 million businesses use their various apps. Users can send and track invoices, snap receipts with auto entry, and file taxes directly with the HMRC.
Top features
Cash flow forecasting

Real-time accountant collaborations

Bank reconciliation

Quotes and estimates

Manage inventory
Pricing
Sage runs regular promotions. Currently, they're offering the first five months for free. Regular pricing packages range from £12 to £30 per month.
Website: https://www.sage.com/en-gb/
Register a new limited company in 10 minutes.
Already Ltd? Manage your business account + admin in one app.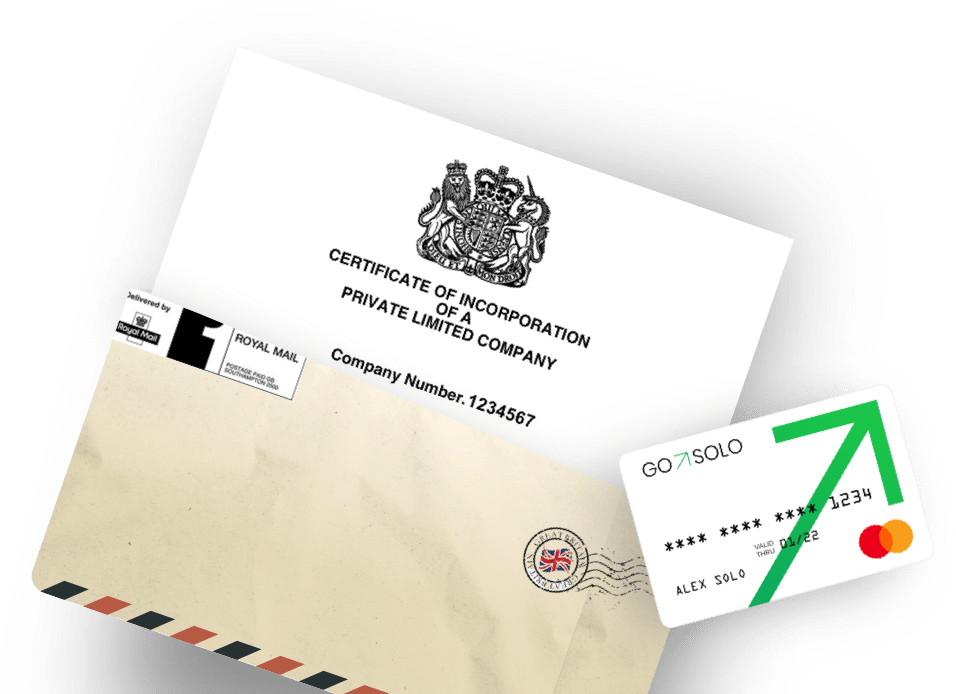 Payroll Software for Small Business UK
Payroll software can help prepare payslips or remit salaries to employees' bank accounts. It reduces confusion by helping track time and calculating final pay based on hourly wages. The software can help in making all the required deductions as well as calculating taxes to withhold. So let's look at the top contenders:
5. HMRC's Basic PAYE Tools — Free
If your business has fewer than 10 employees, you can take advantage of the basic PAYE tools availed by the HMRC. Some key capabilities include calculating tax & National insurance, verifying new employee NVRs, and submitting the EPS and EYU. It's not suited for bookkeepers or agents with more than three customers.
Website: https://www.gov.uk/basic-paye-tools
6. Payescape
It's a pay-for and HMRC-tested payroll software for small businesses in the UK. While they serve eminent clients like McDonald's, they help small businesses as well. You access the platform features through their cloud-based portal. Anyone can use the tool without any professional accounting experience.
Top features
HR consultancy by CIPD qualified consultants

Time attendance hardware

Outsourcing payroll (available)
Pricing
The pricing varies depending on the number of employees and pay frequency. Users pay a base price of £50 with an additional fee of £3 per employee. One employee per month means paying £53.
Website: https://www.payescape.com/
7. BrightPay
It's clear why 250,000 businesses in the UK use BrightPay to manage their payroll. The desktop software comes with a full range of functionality. BrightPay provides automated cloud backup and employee mobile apps for digital payslip access. New customers can enjoy a 60-day trial.
Top features
Tax, NIC, and student loan deductions

Annual leave management

Powerful payment scheduling

Support for pension schemes

Employer set up with unlimited departments

Construction Industry Scheme (CIS)
Pricing
The BrightPay standard license starts at £49 with one employer and multiple employees.
Website: https://www.brightpay.co.uk/
Best Small Business Software CRM, Lead Management, & Sales
Customer Relationship Management (CRM) is must-have small business software. It mitigates various problems such as messy and decentralised customer data management. You get to standardise your workflows, such as the process of qualifying leads. CRMs ensure better customer service with features such as ticketing.
8. Zoho
Zoho has won many hearts by offering a straightforward user interface that's not intimidating, unlike Salesforce. It has literally every feature small businesses may need, from bulk emailing to real-time web analytics. The platform has been striving to introduce automation to cut on repetitive tasks.
Top features
Omnichannel customer support

Meetings and webinars

Online file management for multiple users

Website chat feature

Secure business mail

Online accounting through Zoho books
Pricing
Zoho has a wide range of plans with prices ranging from £12 to £45 per user.
Website: https://www.zoho.com/
9. Freshsales
Formerly FreshWorks CRM, Freshsales is an industry favourite and continues clinching various awards. The company believes in one app with all the functionality needed to help businesses support clients at all stages of their life cycle. As the name suggests, it's primarily driven to boost sales.
Top features
360° view of customers

AI-powered chatbots

Predictive contact scoring

AI-powered insights

Automated sales campaigns
Pricing
Freshsales does not charge for their base plan that includes life cycle stages and account management features. Paid plans range from $15 to $69 per month billed annually.
Website: https://www.freshworks.com/
10. Salesforce CRM
From large corporations to SMEs, Salesforce provides sales functionality for every business. It's more highly customisable and programmable than most systems. That coincidentally makes it quite intimidating for many ordinary users. If you're willing to invest the time to learn about its features, it's quite intuitive to use.
Top features
Customer journey mapping

Customer 360

Workflow rules and automation

Highly-customisable reports and dashboards
Pricing
Salesforce Small Business Solutions start at £20 per month for Sales and £20 for Service. We strongly recommend taking the Product tour before enrolling.
Website: https://www.salesforce.com/uk/
Best HR Software for Small Businesses
Operating a small business often entails overseeing HR tasks. You perform recruitment, hiring, and onboarding. Once employees are on board, you carry out performance management and design employee benefit plans. Training employees is another must-do task. Using HR software for small businesses can ensure that you don't overlook any activity. Now, here are some HR platforms for your consideration:
11. BambooHR
Designed for small and medium enterprises, BambooHR does all the heavy lifting when it comes to employee management. It has an extensive set of features compared to similar competitors. You can use its capabilities during hiring, onboarding, and supporting employees throughout their time at the company.
Top features
Employee records

Time-off management

Applicant tracking system

Training tracking

Employee satisfaction scoring
Pricing
Bamboo HR requires customers to leave their details to receive quotes based on their needs.

Website: https://www.bamboohr.com/
12. CitrusHR
CitrusHR is more personalised to the needs of small UK businesses. They offer HR support and HR software as separate services. Support services entail compliance document reviews, professional HR advice, safety, health, and legal updates.
Top features
Starter onboarding process

Performance management

Secure employee document storage

Attendance and absence management
Pricing
CitrusHR charges a flat rate of £50 every month and £7 per employee for the HR support service and software. If you need the HR software separately, you'll only pay £2.50 per employee with a minimum charge of £20.
Website: https://citrushr.com/
eCommerce, Email-Marketing, Shipping & Analytics Tools for Small Businesses
If your business sells services or products online, you may need additional small business software. We have selected tools to help facilitate eCommerce sales, shipping, email marketing, social media marketing, and performance analytics.
13. Kissmetrics
Kissmetrics gives small business owners advanced product and market Analytics data beyond what they can get with Google Analytics. It's ideal for e-commerce websites stuck with figuring out how to increase new and repeat purchases.
Top features
Full visibility over the customer journey across devices

Life-time value metrics

Behavioural analytics

Activity, funnel, and A/B test reports
Pricing
Pricing varies depending on the tracked users and number of user seats, with plans starting at $299 per month. *If price is a factor, check out Heap.
Website: https://www.kissmetrics.io/
14. Mailchimp
A search for the best email marketing platforms will always yield MailChimp. It allows you to build email subscriber lists and launch email campaigns. The company has made in-roads in introducing more features such as CRM, analytics, & marketing automation.
Top features
Customer journey builders

Email templates

Email segmentation

Multivariate testing

Behavioural targeting
Pricing
The pricing depends on the number of contacts with the Essentials plan going for £7 per month based on 500 contacts.
Website: https://mailchimp.com/
15. Zapier
One roadblock many small businesses face after using different online platforms is the lack of integrations. This problem necessities performing the same repetitive task across platforms.
An event such as someone making a purchase may trigger the use of Gmail to send a welcome email and update the record in your CRM.
Zapier provides app integrations without the need for custom coding and task automation. It helps customers save a lot of time by automating repetitive tasks across platforms.
Top features
Over 3000 + integrations

Easy-to-build workflows

Ready-made templates

Connections via webhooks
Pricing
Zapier provides a free pricing package that supports 100 tasks per month. Paid plans range from £14.92 to £447.05.

Website: https://zapier.com/
16. Hootsuite
Your social media pages need regular updates. However, posting the same thing on different platforms is repetitive and tedious. Hootsuite allows you to schedule posts across social networks and creates social content directly from the app.
Top features
Schedule social media posts in advance

Multiple-platform messages in one inbox

Assign roles to team members

Post one message to multiple platforms at once
Pricing
Hootsuite charges £39 per month for their professional single user plan and £99 for the team plan.
Website: https://www.hootsuite.com/
17. WooCommerce
If you're building a new e-commerce store from the ground up, consider using the WooCommerce integration. It powers millions of stores globally, from luxury goods websites to gym sites. Once you have it installed, you can extend its functionalities by installing extensions.
Top features
Support extensions across 8 categories: payments, merchandising, shipping, etc.

Ready-made industry-specific themes

Easily customisable

Sell any product or service
Pricing
You don't pay to install or continue using WooCommerce. Some themes and extensions are paid-for.
Website: https://woocommerce.com/
18. ShippyPro
Shipping is a big part of running an e-commerce website. While customers expect a hassle-free shipping process, the backside of things can be pretty hectic. ShippyPro serves as a complete shipping hub for business owners. It offers intuitive features such as seamless returns, label creator, tracking and tracing.
Top features
Integrates with UK Mail & DHL for parcel tracking and returns

Easily compare shipping rates

Shipping notifications

Live checkout

Multiple sender addresses
Pricing
ShippyPro offers two plans at €29 and €79 per month.
Website: https://www.shippypro.com/
Download the GoSolo app today.
Available on Web, iOS, and Android.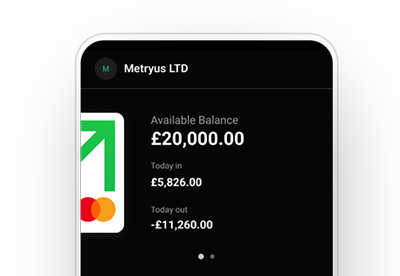 Small Business Management Software: Collaboration, Project Management, & Docs
Staying organised is a big part of running a successful business. You also need a way to communicate with your team members efficiently. Here are some top contenders for small business management software:
19. Clickup
ClickUp bills itself as the future of work. They created one app to replace all project and productive tools. You can assign tasks, track time, set reminders, use Kanban boards, and communicate with project participants.
Top features
Unlimited tasks

Collaborative docs

Kanban boards

Resource management

Custom views
Pricing
ClickUp offers a free lifetime plan. Plans for small teams start at $5 per user.
Website: https://clickup.com/
20. Slack
Slack brings your whole team together in company channels where you can send messages and collaborate effectively. It now boasts of over 10 million daily active users. The great thing is that you can effectively collaborate with a free account, and it supports a lot of integrations.
Top features
1 to 1 voice and video calls

Group video calls

Integrations with popular apps

Individual member profiles and group channels
Pricing
You can get by with the free plan that includes access to 10,000 recent messages, 10 integrations, and 1 to 1 communications. Pro and Business+ plans go for £5.25 and £9.75 respectively.
Website: https://slack.com/intl/en-gb/
21. Google Docs
Create documents and easily share them with Google Docs. It makes collaborating on projects easier. You can use it from the browser with no need for downloads.
Top features
Use templates for docs, presentations, etc.

Free Google Drive storage

Smart editing and styling tools
Pricing
Google Docs is free.

Website: https://www.google.com/docs/about/
22. Zoom
Zoom became popular for its video conferencing features at the height of the pandemic. You can use the tool to make video calls, host meetings with multiple participants or even host live webinars. Another little-known feature is phone support with unlimited calling outside the country in select regions.
Key features
Zoom phone service

Events and webinars

Chat

Zoom app integrations
Pricing
Personal meetings are free. The pro licenses for small teams go for £11.99 and £15.99. The Zoom phone packages range from £8 to £16 per month.
Website: https://www.zoom.us/
From business accounting apps to productivity tools for small businesses, you now have a full list of apps to manage many aspects of your business.
As you subscribe to any service, take time to check all its tools. There are some all-in-one platforms on this list, for instance, the top accounting programs provide payroll and HR features as add-ons.
Remember to sign up for the trials or watch product tours to assess the suitability of each platform.