We were joined by Seyi Banjo, founder of Herbal Tea Therapy, a fantastic start-up that caters for people suffering from lung issues. They have a variety of products within that field to support people in a more natural way.
It's a super busy time for Seyi, with getting married and big plans for his company so we are really happy to be able to chat to him about how he came to create Herbal Tea Therapy and what his plans for the future are with a growing business.


What is your background and how did Herbal Tea Therapy come along?
Herbal Tea Therapy started in 2019. I was having a hard time during that period in my life. I was living at home and not working, but had a dream of trying to do something positive for the world and humanity, but was nearly at the point of giving that up. There was a voice telling me not to give up and keep searching for the thing that was right for me to achieve this, and to find the right community to serve. I started social listening and researched different forums and communities online that I could serve, and found some Facebook groups for people with arthritis and spinal issues which felt like they weren't getting the support they needed. I then found a COPD and lung group that talked about their issues such as chronic pain from going up the stairs due to coughing, wheezing and chest tightness, and realised this group was under-\served. I decided to research whether there was anything out there that could possibly help these people that's a natural remedy. I found a product that was a breathing exerciser and I turned this product into a brand Fitness Exerciser. I started targeting people using Facebook marketing and Facebook ads and things started to just grow from there.
We started in October 2019 selling the lung exerciser and then I moved onto other lung related products and I found out this herb that will using in all our herbal tea therapy products and it was initially just a tea but we use this herb in our products. On the first day we got 10 customers on the first day and I thought to myself that there is an opportunity here so I increased the ad budget and the next day we got 20 customers. And it just went up from there. I now have 70,000 customers worldwide and can carry out all of my work just from my laptop.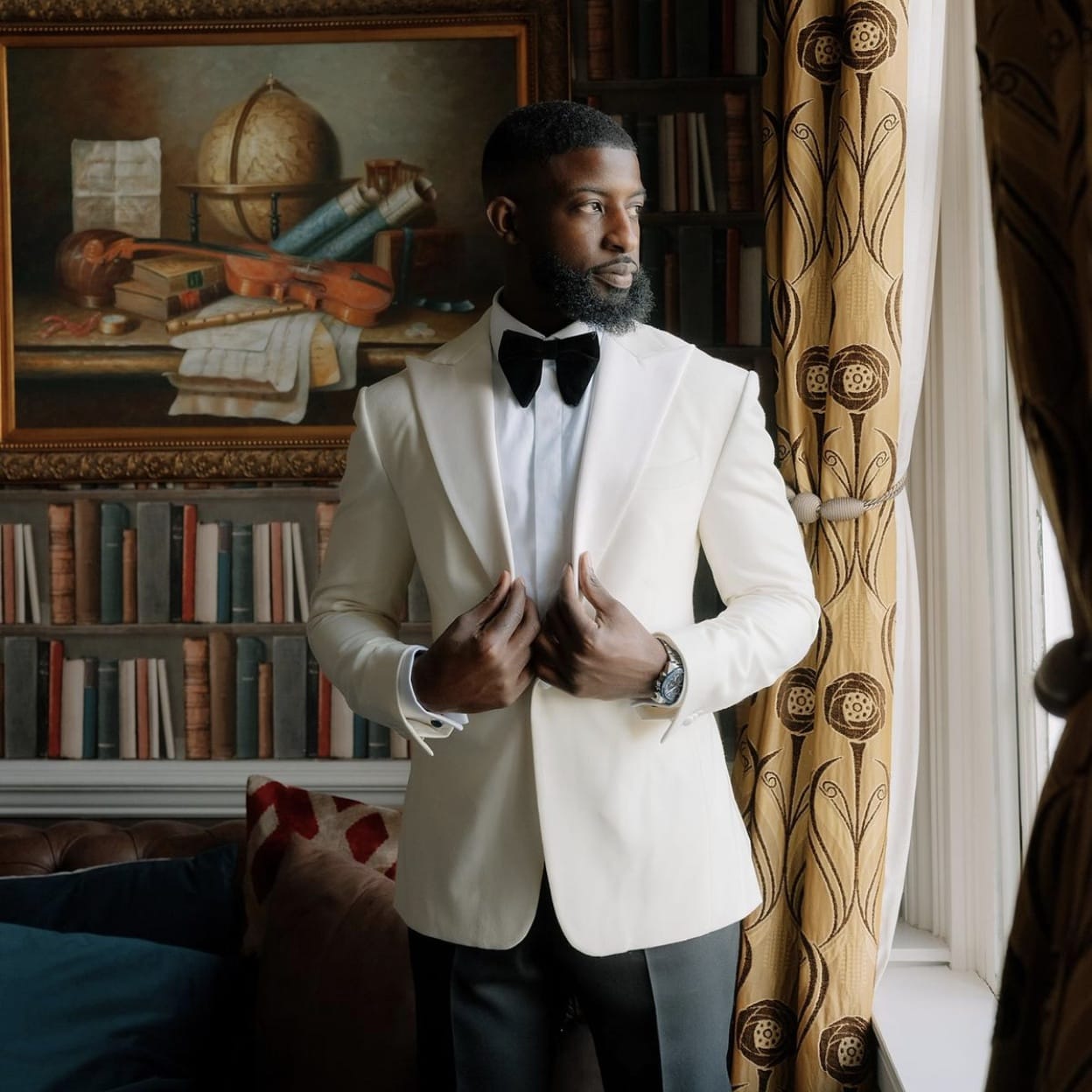 You are an online entrepreneur – did you have experience of online advertising before you started?
I did a marketing degree at university, and after I graduated I was looking for jobs online and not finding anything. So I researched how to make money online and noticed that lots of people were making money from Facebook ads or paid social ads, so I decided to look for a role in that field as I really liked the idea of it. Funnily enough, that same week I remember a car parts company called me that was just 20 minutes away from my house and I got a job there as a social media community manager. For the first 6 months, I didn't know what I was doing! I then discovered content from Gary Vaynerchuk and he was talking about how to create content how to give value to your audience and how to create using organic processes like going into Facebook groups. It was from here where I really honed in on communities and niches and Facebook Communities. I was able to grow the car parts company social media profile from 20,000 followers to 150,000 in space of the year all organically. I decided to use that skill and turn it into a business. This highlights the importance of community to build a brand and I think once you can find the winning formula of actually getting people to gather, congregate and tap into your products you're bound to see a level result quite rapidly.
What challenges have you faced during this journey
First of all, don't become an entrepreneur if you can't face challenges. It's not for everyone!
I remember the major incident that happened during Covid was that the shipping cost increased drastically because most of our customers were based in the US. We had to find a way to change our prices in a way that was also convenient for our customers. For some reason it didn't work and a lot of customers were not buying our products. We decided to make our offers more compelling, adding more value to each product, e.g. a bundle deal. So we made our products more quality and also increasing the quantity as well so hence the values are talking about so if you bought three products, you would get one tea for free. By doing this we able to still keep in touch with our customers and not losing anyone. And we added more value through digital programs which really didn't cost us much to create but added a lot of value to our customers. We had some issues with trademark infringement as someone had trademarked our name and wanted to dissolve us but we managed to resolve that. Another piece of advice is don't take out any loans without thinking ahead because you just never know how the business would be like in the future. Things change all the time, for instance the iOS update on Facebook has made Facebook more expensive in advertising and the way you target has changed which means we cannot target our core audience in the same way. But with your vision in your heart will help you overcome all the setbacks.


What about the future for Herbal Tea Therapy
I am looking at new product development now that complement support for other areas of ailments such as the heart and the liver. We are also researching identifying some honey that supports healing as well. We would like to get athletes and musicians to support our product more as they can support vocal chords and your chest. Start small and once you have validated your idea you can maybe look to get loans in order to grow. We have a high level of returning customers and are always looking to grow the business.
What advice would you give to people wanting to start their own business
Study your audience first. It is always about them not you! Serve your audience the best you can and they will turn into customers. We are here to serve our customers and provide products that serve people the best.


Seyi Banjo links:
https://www.linkedin.com/in/seyi-banjo-7049404b
Podcast Link https://www.buzzsprout.com/2083843/11864003
Spotify Show https://open.spotify.com/show/011R5xQhpgV4MRPCVqq3wC
Apple show https://podcasts.apple.com/podcast/id1654947888
Register a new limited company in 10 minutes.
Already Ltd? Manage your business account + admin in one app.