This week, we launched a bumper batch of improvements and new releases on GoSolo for you to make the most of your GoSolo Business Account and GoSolo Global Account. Our developers have been responding to requests from our community, building connections with business management platforms and improving the user experience for GoSolo customers. All of these should make accessing, navigating and using your GoSolo account a little bit easier and enable you to manage your business in one place. We review what changes are launched on either the web app or the mobile app this week.
On the web app
Xero integration for business accounting
Xero, the cloud-based accounting software platform for small- and medium-sized businesses, is now able to be connected to your GoSolo account. All you need to do is integrate your Xero account, and then your business account data will be sent automatically to Xero to simplify your accounting routine.
Go to My Company in the navigation menu
Scroll to 3rd party access section
Find Xero, click Connect and follow the instructions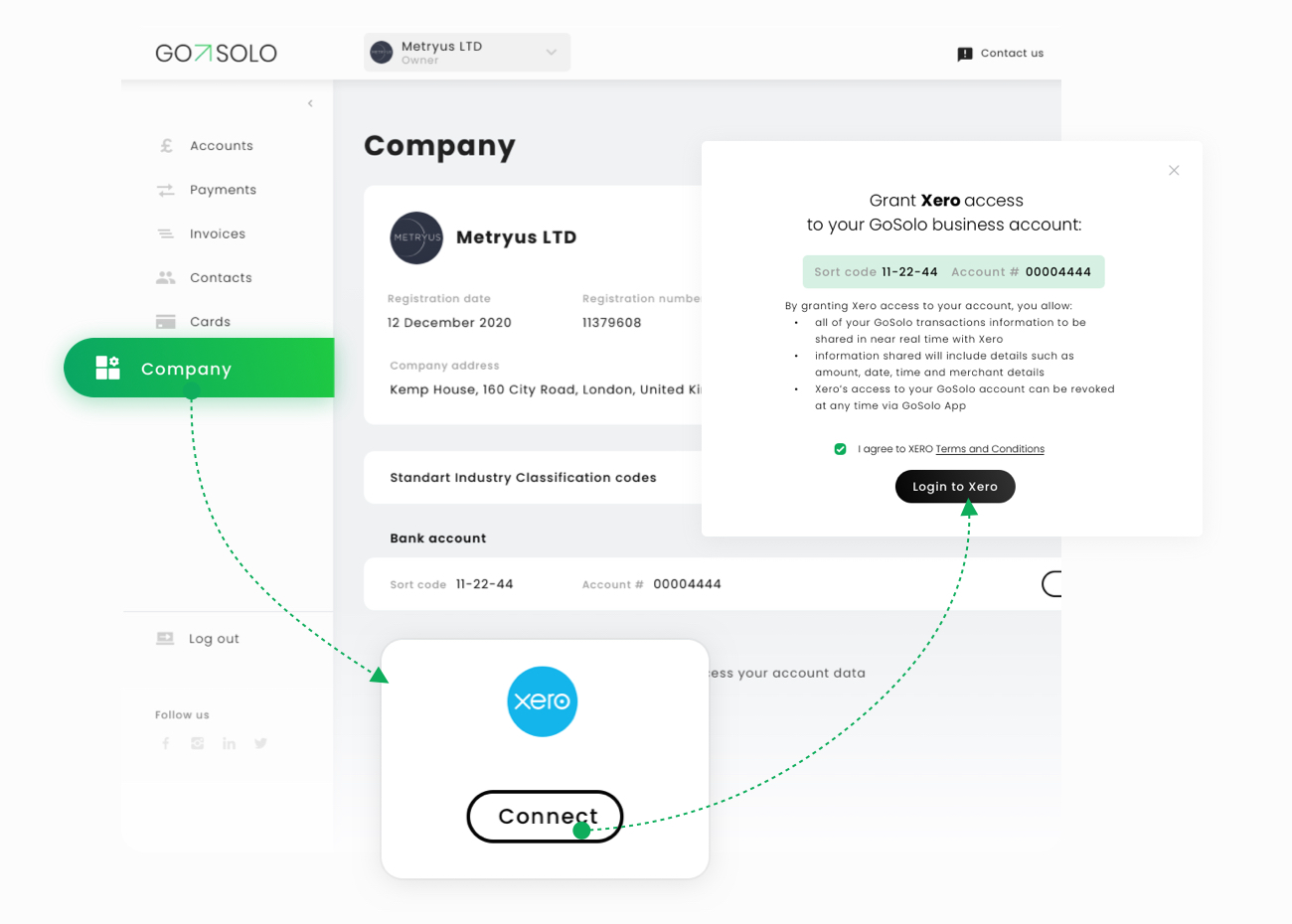 Add custom contacts
Now you can add international clients to your contacts to make payments and send invoices worldwide. You are also able to create custom contacts (not only to companies from Companies House).
You can now add custom contacts to your GoSolo account. This means you can add companies from all over the world and ones that aren't on Companies House, making it quicker and easier to make payments and send invoices to a wider selection of customers.
Go to Contacts in the navigation menu
Click Enter company name manually
Enter and save new company details
Send invoices or payments
Please note, we are still working on being able to make payments and receive funds in other currencies.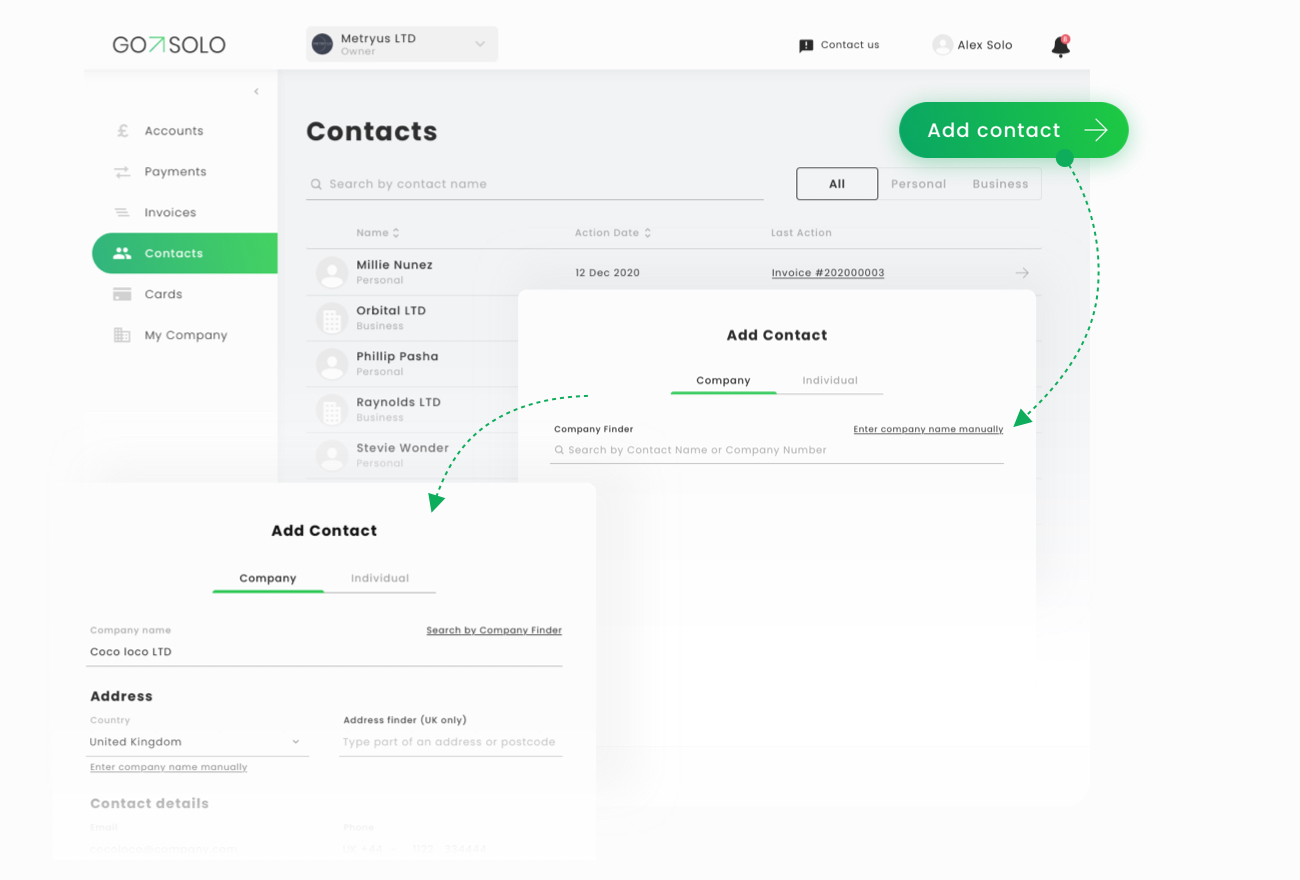 In the mobile app
New dashboard
The team has reworked the mobile app dashboard and incorporated a quick start for Pay and Get paid functions, making accessing the most used features easier. As we know you love to manage your account, to do so now, you just swipe right!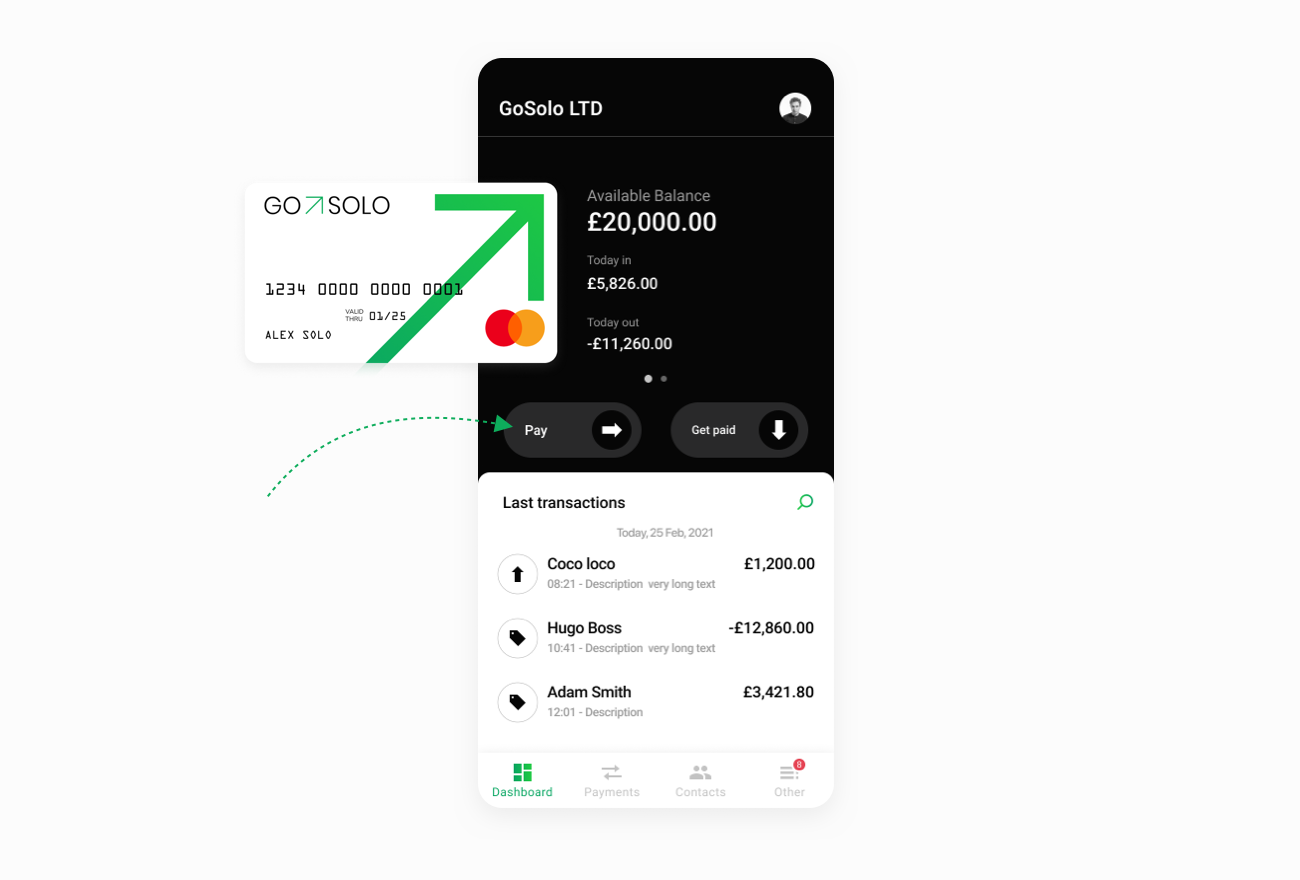 Request to pay function "Get paid"
A new flexible way to issue charges and receive payments faster. Send request messages to your customers and custom contacts enabling them to pay in only a few clicks. This will reduce your admin time, helping you get requests out in good time and encourage faster payment.
Go to Payments on the GoSolo mobile app
Click on Get Paid and follow the instructions on the screen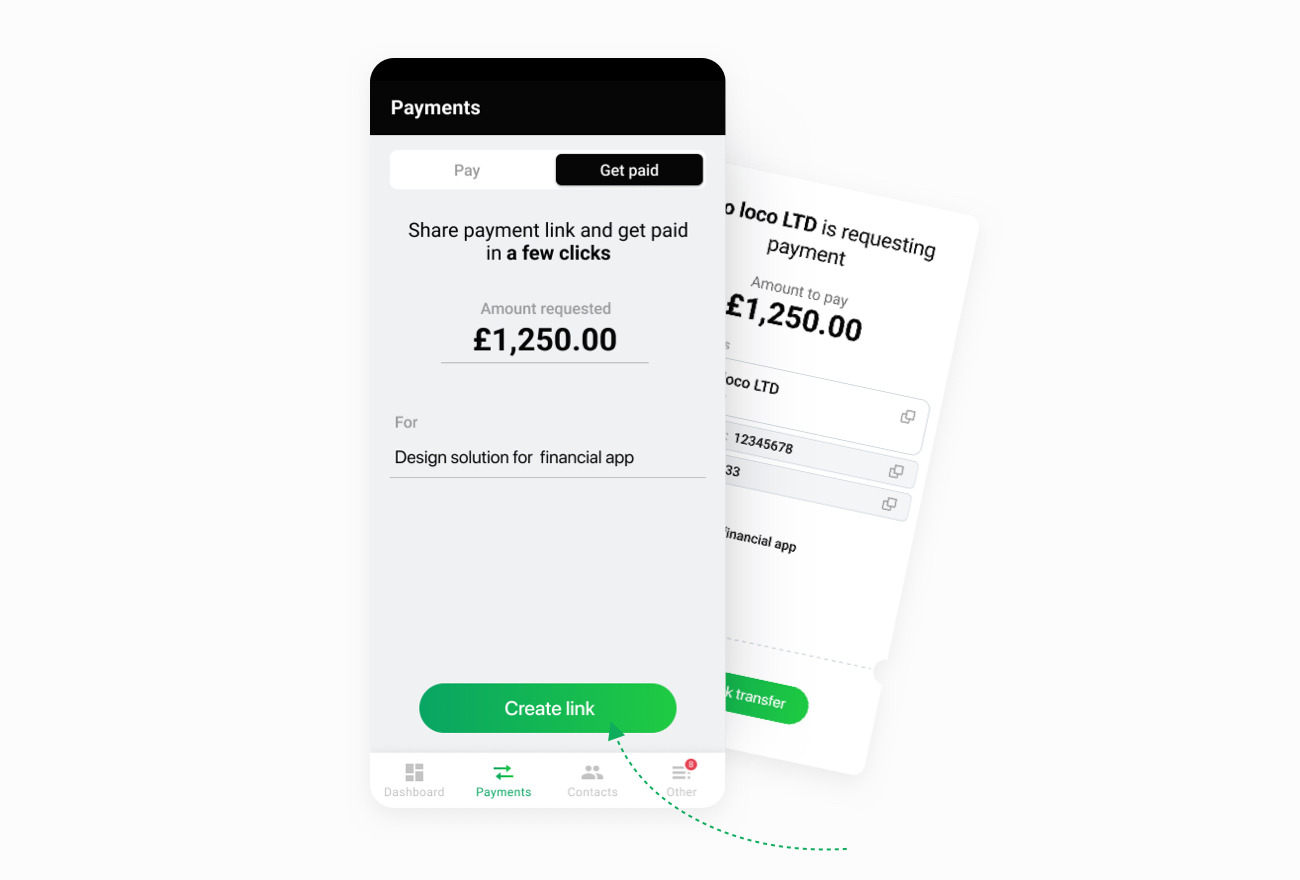 Improved payment journey
We've made some improvements to the payment journey so that it's easier to add a new contact or select an existing contact to pay, helping you keep admin time to a minimum while sending and receiving payments in good time.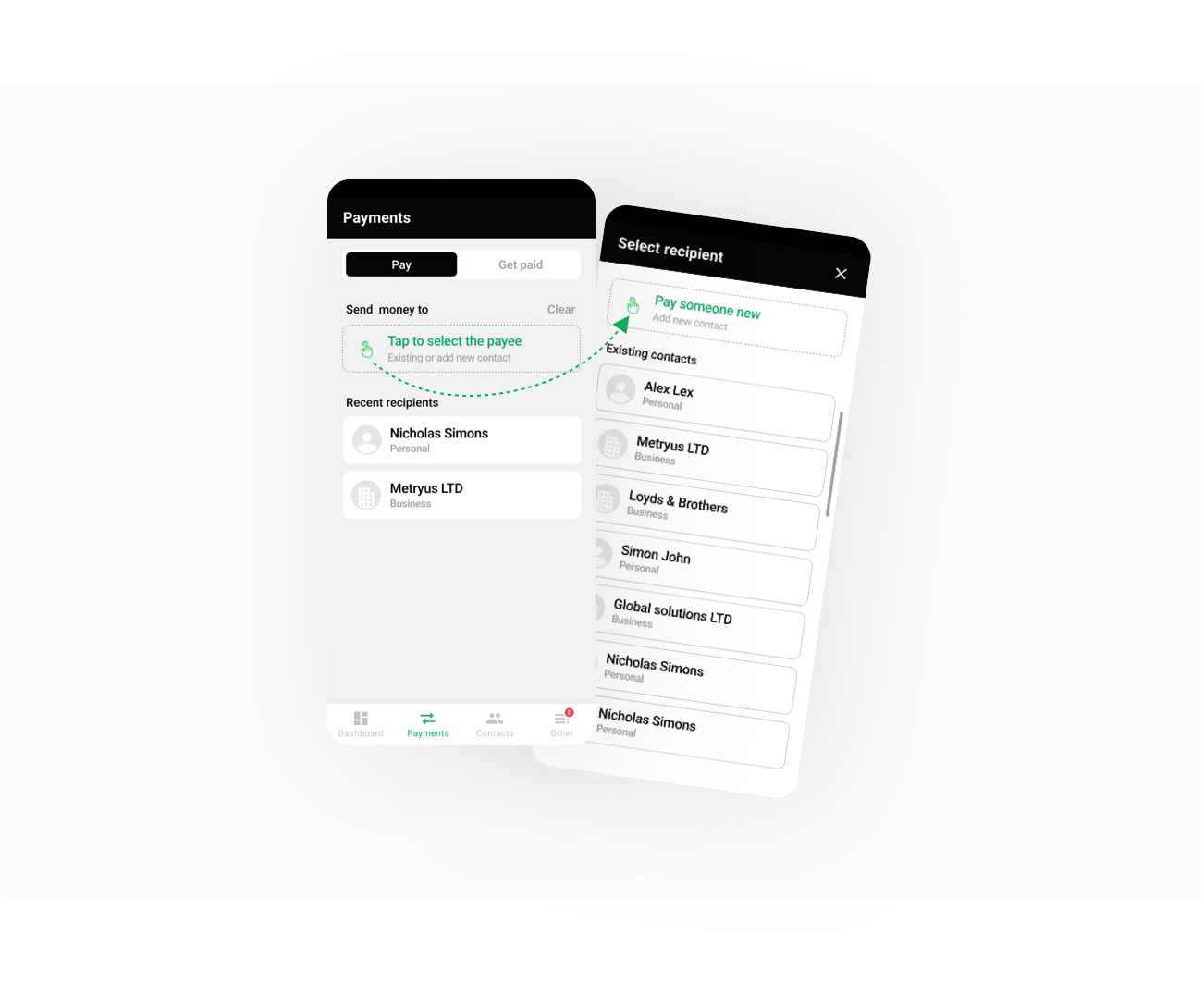 Dark mode
You can now switch between light and dark modes in GoSolo App settings. This will save your battery while on the app and relieve your eyes too. Or simply because you like the dark mode look.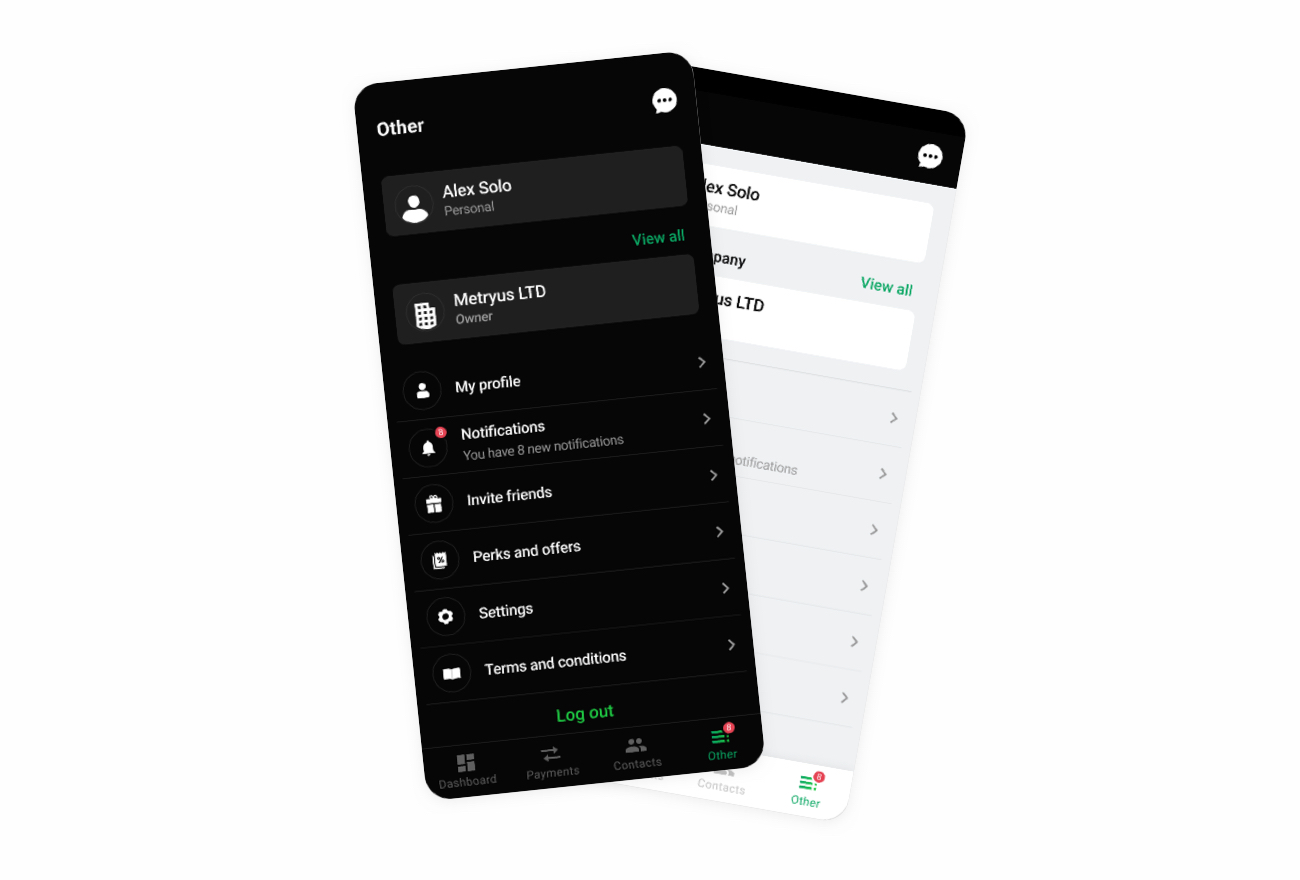 If you wish to set up a UK Limited Company and create an easy to use business account, join GoSolo today.
Download the GoSolo app today.
Available on Web, iOS, and Android.