Are you an Indian national looking to expand your business into the UK market? Whether you're an entrepreneur just getting started or you already run a successful company in your home country, there are plenty of advantages to establishing yourself overseas. And with its burgeoning start-up community, accessible financial incentives, and enviable position in the global market, the UK is a fantastic choice.
Perhaps you already have a client-base in the UK that you're looking to reach? Or maybe you're keen to tap into the potential of the British market, which houses the highest population of non-resident Indians in all of Europe? Whatever your reasons, establishing a company in the UK could be just the right move to help your business grow.
For starters, opening a UK business account and registering your company in the UK is a quick and easy way to give your enterprise international appeal. But it's not all about first impressions. In fact, operating a UK company will actually make it easier for you to do business in Britain, with simplified transactions, less fees, and a more streamlined accounting process.
Download the GoSolo app today.
Available on Web, iOS, and Android.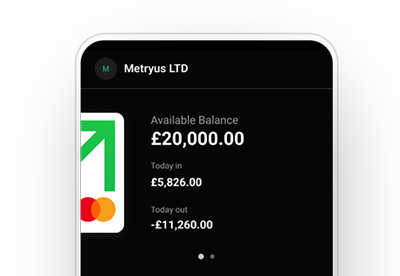 As a UK company, you'll also have access to a whole world of new business opportunities. From government grants and small business assistance to apprenticeship grants, coronavirus support packages, and more, the UK is famous as a supportive, nurturing environment for entrepreneurs. And if that's not enough, you'll also benefit from some of the most competitive tax rates in Europe, as well as a range of tax incentives designed to make life easier as you navigate the challenges of your new venture. You'll also find crowd-funding more accessible and profitable, as the majority of donors are more likely to invest in companies that are local to them.
Finally, establishing a UK business is also ideal for Indian nationals looking to work in business process outsourcing, or BPO. More popular than ever before, this market brings in big money for plenty of companies - but it's growing increasingly competitive too. By registering your BPO company in the UK, you'll gain a degree of legitimacy and credibility that will give you the edge over your competitors.
Unfortunately, despite all of these benefits, the UK market can sometimes feel a little out of reach. After all, there are so many hurdles for non-residents to jump through in order to register and operate a business in Britain. And even though there are specialist agencies that can help you get things up and running, the cost tends to run into the thousands.
Luckily, there's now a new way to open a business account and register your company in the UK. With a GoSolo Global Account, you can be ready to trade in as little as 24 hours - without needing to provide proof of address or attend any in-person meetings.
What's more, GoSolo has teamed up with Startup Chaupal – an Indian incubator and start-up support network – to help develop your business, provide access to funding, and help you make the move to the UK.
Want to find out more? Click here for details on getting started.
Register a new limited company in 10 minutes.
Already Ltd? Manage your business account + admin in one app.