In some of our previous blogs, we've touched on the benefits that Indian residents can gain by launching their business in the UK. As one of the strongest startup economies in the world, Britain is a great place to get your ideas off the ground. And with everything from tax incentives and business loans to multiple funding opportunities, there's plenty of help along the way. But in order to access all this and more, you'll need to get up and running first.
So how exactly do you launch and run a business in the UK without moving halfway across the world? Well, first you'll need to register your company with Companies House, the agency that keeps track of businesses across the country. Then, you'll need to open a corporate account to manage your money before you can start trading. Unfortunately, these steps typically require you to have an address based in the UK — so what do you do if you don't plan on relocating?
At this stage, most people turn to a consultancy or law firm to help them get things figured out. But these services can be time-consuming and expensive, with fees sometimes running into the thousands. At GoSolo, we offer a cheaper, quicker alternative that provides everything you need to launch your business in the UK.
Register a new limited company in 10 minutes.
Already Ltd? Manage your business account + admin in one app.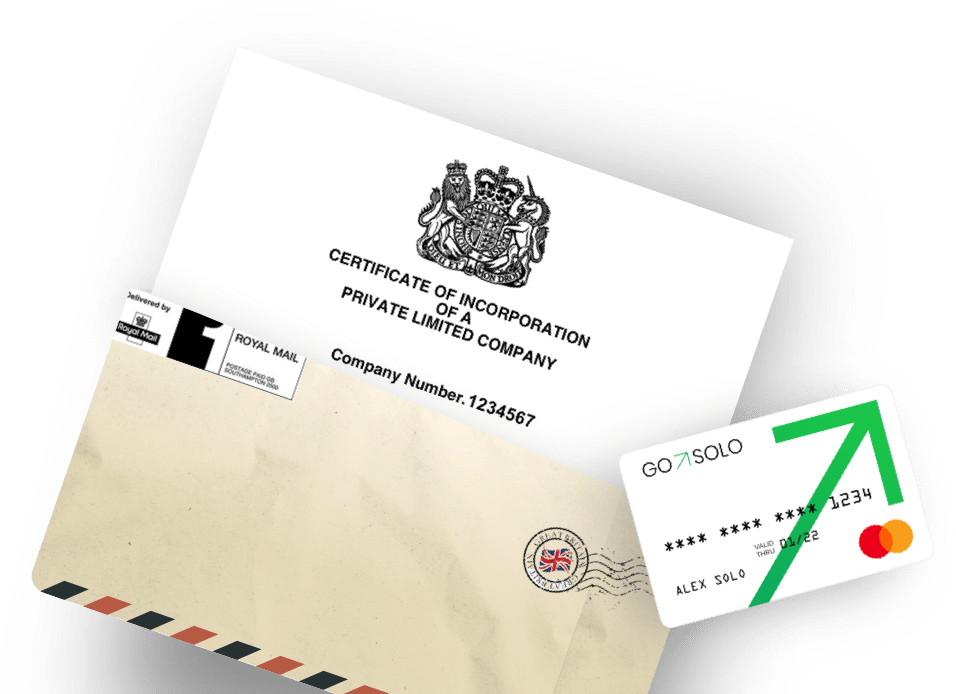 With a GoSolo Global Account, you'll get a one-stop service, offering company registration and business accounting in one place. So there's no need to take any additional steps or fork out for additional fees. In fact, it takes just 15 minutes to fill out all the required documentation — and you don't need a UK address to get started. GoSolo provides you with a central London address as part of your offer.
And the benefits don't stop there. A GoSolo Global account is the perfect way to manage your business remotely, with features such as a business trading address, third party access, free payments in GBP and more. And unlike other services, there are no hidden costs or fees, just a low fee of £250 a year.
The GoSolo Global account is designed to take the hassle out of running an international business from the UK — leaving you free to focus on what you do best. And to help you along the way, there's also an attractive package of partner incentives that account holders can enjoy from the moment they sign up.
There's 20 percent off Grammarly, for example; a typing system that reviews your content and corrects any spelling errors or grammatical mistakes. For those with English as a second language, it's an invaluable tool, ensuring that all of your copy is polished to native-speaker level.
There's also a fantastic offer from Stripe, an all-inclusive platform for accepting payments and managing your money online. With this, you'll get £15,000 worth of fee-free processing credits, along with priority support for GoSolo Global Account holders. And there's a further 20 percent off Superscript business insurance too, with new partner incentives being added all the time.

Want to start your journey as a UK business today? Sign up to get your GoSolo Global Account now.
Download the GoSolo app today.
Available on Web, iOS, and Android.