Are you a start-up, freelancer, or SME looking to expand your venture into the UK? Or perhaps you're relocating and want to establish a business in your new home country? Whatever your needs, the team at GoSolo are the experts in helping Hong Kong nationals extend their reach westwards and benefit from everything that the British market has to offer.
If you're keen to start doing business in the UK, you might well have encountered a few hurdles along the way. Without proof of a local address, it can be difficult to register a UK company and open a business banking account overseas. And even if you fork out thousands in expensive agency and accountancy fees, you'll still need to navigate the complex - and often contradictory - world of regulatory compliance. What's more, the whole thing can be incredibly time-consuming, weighing heavily on a resource that is already scarce for many entrepreneurs.
Luckily, there's an easy solution. With a GoSolo Global Account, you can register a UK company and open a local bank account in just a few simple steps - without the need for proof of address. Designed with foreign residents in mind, the user journey is quick and simple, and the whole process can be completed in as little as 24 hours. Unlike other services, which can easily run into four figures, it's available for the low fee of just £250 a year.
Register a new limited company in 10 minutes.
Already Ltd? Manage your business account + admin in one app.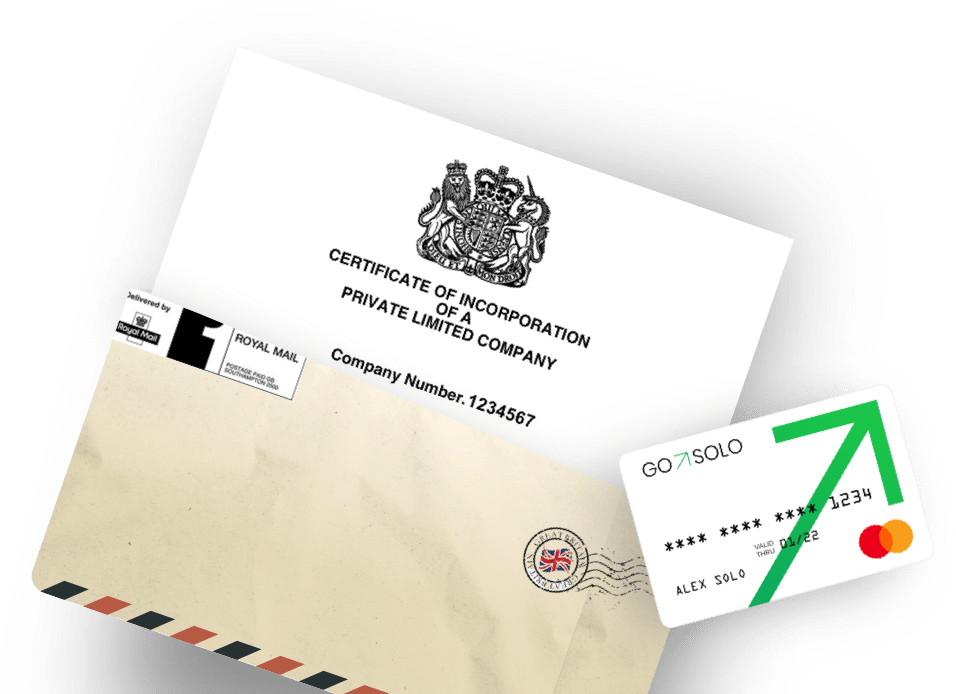 But what about entrepreneurs and small business owners who are looking to physically relocate to the UK? After all, research suggests that 100,000 Hong Kong residents applied for a British National Overseas Visa in 2021 alone. If you're looking to make the move, you may want to consider registering a business in the UK.
For starters, if you plan on purchasing a property overseas, operating a UK-registered company will help you navigate the local tax system with ease. And if you want to launch a start-up or small business, you'll have everything you need in place to get started. Of course, you could wait until you're in the UK before registering your company and opening a business bank account, but with a GoSolo Global Account you can arrange everything before you depart Hong Kong, setting yourself up for success in your new life.
Again, the process is specifically designed with non-UK residents in mind, with specialised services for those relocating from Hong Kong. And unlike many agency and accountancy packages, a GoSolo Global Account - with all its associated benefits - is available for a single, low annual payment.
So if you're a Hong Kong resident looking to take your business international, take a look at what GoSolo can do for you.